Welcome to Vickers 4x4
Servicing, Repairs, Restoration, Tyres, MOT, LandRover Specialists, Classic Mini Parts

Quality Repair Services
Satisfaction Guaranteed
SERVICING Our trained technicians have extensive experience and craftsmanship. We have rigorous standards for quality,service and maintenance that ensures your car and its warranty are fully protected.
There's no better place than Vickers 4x4 to start maintaining your car. We use state-of-the-art diagnostic equipment in a modern workshop environment. Whilst entrusted to work on your vehicle we can offer these additional benefits and encourage you to use us for all your future service and maintenance work.
DIAGNOSTIC SYSTEMS Vickers 4x4 use up-to-date diagnostic equipment that communicates with your car to help locate and rectify any issues. The advanced software not only finds potential issues, but provides the service technician with suggestions and tools to help resolve them to provide you with a quick and efficient repair.
FACTORY APPROVED REPAIR PROCEDURES AND TOOLING utilising specifically created tools for use on your vehicle, Technicians can guarantee that the right tool is used for the right job, and minimises the risk of incorrect fitting or damage to your vehicle.
QUALIFIED TECHNICIANS Vickers 4x4 understands that service or maintenance work requires advanced knowledge, expertise, and first rate ability.Ian has been in the Motor repair business for over 20 years and was accredited as a Landrover specialist technician
GENUINE LAND ROVER PARTS AND ACCESSORIES Genuine Land Rover Parts and Accessories have been designed specifically to comply with our high standards of safety and reliability. They are rigorously tested and offer the best quality for your service and maintenance needs. All Genuine Parts are covered by the Land Rover parts warranty.We can also use some after market parts for your vehicle should you choose this option
CUSTOMER CONVENIENCE We deliver the highest standards of customer care by offering a range of convenient services including use of a courtesy car or home pick-up and drop-off (subject to availability).
WARRANTY PROTECTION & SERVICE STAMP Regular servicing with us will give your vehicle the benefit of an approved service history, prolonging the quality of it and helping maintain a competitive resale value.We can service almost every model and make of Car, 4x4 and Commercial vehicle and still not invalidate the manufacturer warranty.
Diagnostics
We have the latest Vehicle Diagnostic Equipment and tools.
Repair
We can offer Repairs on any make or model of car,van or Motorbike.
Mini Restoration
We offer a Classic Mini Restoration Service.
MOT
We offer MOT's for Cars, Vans and Motorbikes.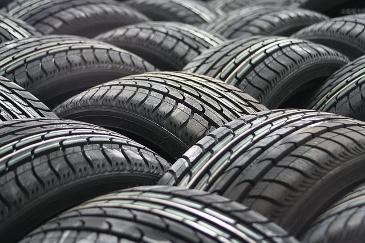 Tyres
Offering the latest Tyres at great prices, We supply, Fit and Balance all types of Tyres for any Car or Van.
Special Offer
We Now MOT Motorbikes so make sure your ready for summer with your MOT.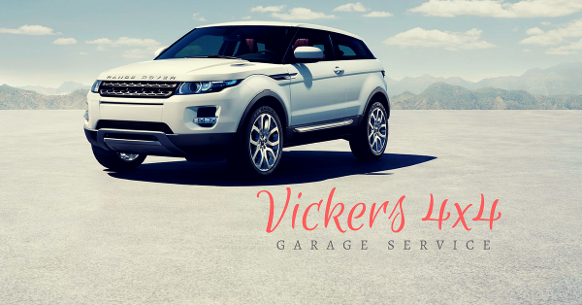 About Us
Welcome to Vickers 4 x 4, One of North Yorkshires Premier Independent Garages specialising in Landrover and most 4x4 vehicles.Located at Leeming Bar near to Bedale and Northallerton. Vickers 4x4 offers a full garage service from MOT, Servicing, Repairs and Tyres. We are part of the Garage Credited Scheme so you can be assured your in safe hands. We have fully qualified technicians and can look after your vehicle from the time it arrives. Vehicles such as 4x4 are getting more complex year on year and Vickers 4x4 have the most cutting edge equipment to maintain your vehicle. We can service all makes and models and offer a full repair and servicing package.
CALL US TODAY TO BOOK YOUR VEHICLE IN 01677 426 581
Service Warranties
You can have your car serviced here and it will not invalidate your warranty
Need it fixing
if you break down get the vehicle towed here for us to fix the car for you
Free Tire Rotation
We recycle the old tyres we replace for you
Warranties
We guarantee all our work is carried out to the best standards.